Basic Christianity is published
every other month.
Back Issues
Sept/Oct 2008
About Us
Editor:
Scott Gage
PO Box 3425
Fayetteville, AR 72702-3425
Voice & Fax: 479-521-6809
Email: LsgageI29@cs.com
January/February Issue 2018 - Volume 37 Number 1
The Lord Knows Our Thoughts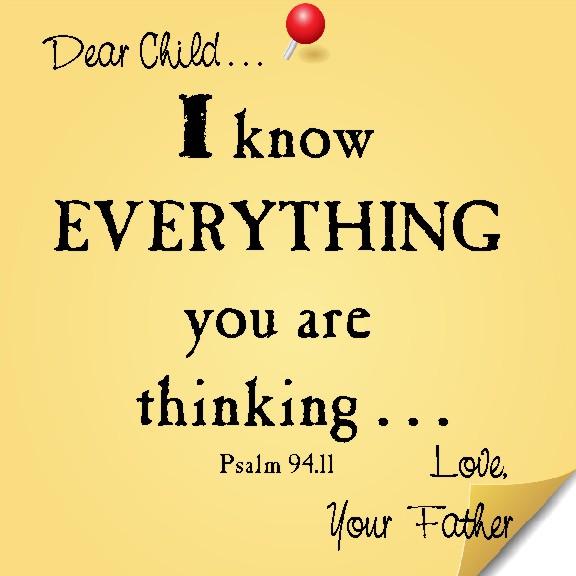 So far in this series of studies on the great challenge David offered his son Solomon, we have considered what it means to really "Know God" and how to "Serve Him Faithfully." After David impresses upon his son the importance of this relationship, and how faithful service must be the result, he then tells Solomon that God will know if he is a true servant. In 1st Chronicles 28:9, David tells him, "For the Lord searches all hearts and understands all the intent of the thoughts." Imagine Solomon as he listens to his father David and is told he will be working for the one true God, who knows his every thought and detail of his heart. That had to be very sobering! As you and I "know" and "serve" the same God, the One True and Living God, what is our motivation? The very fact that God knows everything we think, and every little detail of our hearts, should be very sobering for us as well!
In Jesus' earthly ministry we find examples where He knew exactly what was in the heart of man. Matthew 9:1-4, is but one occasion where Jesus is either questioned, or accused of something. In this case he is thought to be guilty of blasphemy, and verse 4 tells us, "But Jesus, knowing their thoughts, said, 'Why do you think evil in your hearts?'" In Revelation 2:23, to the "Angel of the church in Thyatira" Jesus said, "I am He who searches the minds and hearts." When God looks at our hearts, what does He see? Is it a heart that praises Him, no matter the circumstance in our lives? We must be people who are thankful for life itself, and the great opportunity we have to serve Him.
(To read the rest of the issue, click on the current issue link on the left.)